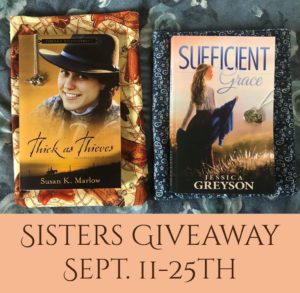 There is nothing like sisters.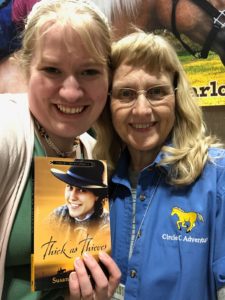 I prayed for mine for quite a few years, and God gave me a golden baby sister who through the ups and downs of the years has grown to become one of my dearest friends.
My sister and I enjoy westerns, horses and the good adventure that can be found in tales from Little House on the Prarie, the Lone Ranger, Zorro and alike, so when my sister found these delightful books by Susan K. Marlow, she shared all of the grand adventures she had with Andi Carter, and I thoroughly enjoyed the journey along the way.
So in this giveaway, I want to feature one of my sister's favorite authors. I feel like I've read almost all of her books as my sister shared all of Andi's adventures with me as she has read them.
This past spring when I met Susan K. Marlow in person, I thought it would be fun to pair one of my sister's favorite books with one of my own for some good classic sister adventure and reading time.
In this giveaway, we have two book sleeves, two books and two necklaces that each define a little bit of who Andi (Susan K. Marlow's character) and Grace (my character) are.
So grab your sister (or a friend that is like a sister) and get her to sign up too so you have double entries, saddle up for a good time, drink some lemonade or sasparilla and enter to win. Yeehaw!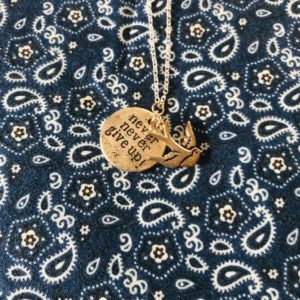 Grace Necklace and Booksleeve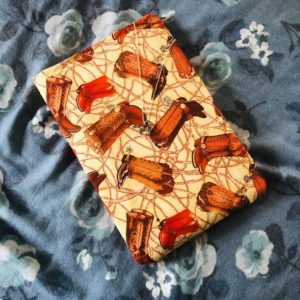 Andi Carter Booksleeve and Horse Necklace